Meet the Veterinarians & Team of Burch Creek Animal Hospital. We're pleased to provide exceptional vet care for your pets.
Please call us at 801-479-4410 to speak to one of our veterinary staff members or use our online form to Make An Appointment
Make An Appointment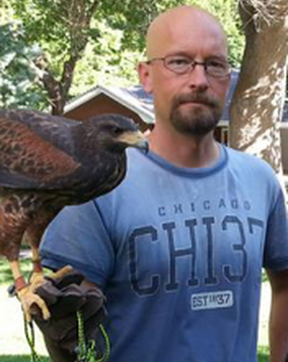 Dr. Klar was born in Logan, Utah and traveled extensively throughout his childhood due to his father's career in wildlife biology. He received his bachelor's degree in Biology from Northern Michigan University in 1994, and his doctorate (DVM) from Michigan State University in 1998. He joined the Burch Creek Team as an associate veterinarian in 1998 and became the medical director in 2005. Dr. Klar is an avid trail runner and a licensed falconer. He enjoys spending his free time flying his two Harris Hawks, Tonks and Dora, in Utah's deserts with his wife and three children. His non-hiking companions include Anatolian Shepard, Chihuahua, two Indian runner ducks, a one-eyed rabbit, a ball python, and multiple beehives. Dr. Klar has a special interest in dentistry and internal medicine. He finds the most rewarding aspect of practice to be the daily opportunity to enhance the quality of life of our patients, as well as that of the families who love them.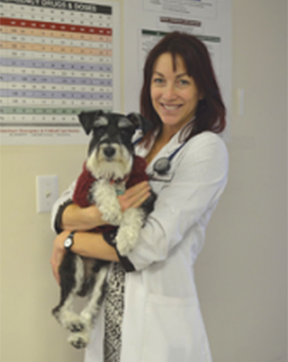 Dr. Sharon Klar was born in Detroit Michigan. Shortly after getting her undergraduate degree in art and art history from Michigan State University. She moved to Chicago and did her Pre-Veterinary Science academics at Benedictine University. She graduated from Michigan State Collage of Veterinary Medicine with her DVM in 1998. Dr. Sharon Klar moved to Ogden, Utah with her husband Matthew Klar and worked as an Associate Veterinarian at North Ogden Animal Hospital for seventeen years. She was excited to join the team at Burch Creek in June 2015. Her special interests in Veterinary Medicine include allergies and dermatology, soft-tissue surgery, and Internal Medicine. She believes in a holistic and nurturing approach to Veterinary health care. Outside of work Dr. Sharon Klar loves spending time with her husband, three children, and multitude of beloved animals. She enjoys aerial silks, drawing, and being surrounded by nature.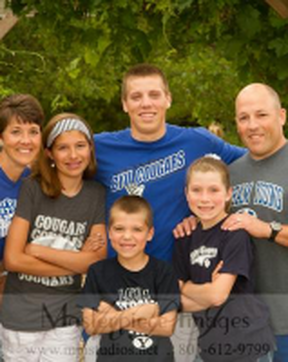 Dr. Leavitt grew up in a small town in northern California, the son of a large and small animal veterinarian. Growing up, Dr. Leavitt had many pets which included dogs, cats, horses, chickens and turkeys. He was the first person to jump in the truck when his father had emergency calls and developed a love of animals that led him to become a veterinarian. Dr. Leavitt received a B.S. degree in Zoology from Brigham Young University in 1995, and his DVM distinction from Ross University in 2000. After practicing in northern California until 2006, Dr. Leavitt came to practice here in Utah. Supporting the Human-Animal Bond and promoting preventative care, of his patients, are areas that Dr. Leavitt finds very rewarding. Dr. Leavitt and his wife Carolyn are the parents of four children. The family dogs are an important part of their family and brightens everyone's day. When away from work, Dr. Leavitt spends his time with his family supporting them in their varied sporting activities. Every fall, a family tradition is attending BYU football home games at Lavell Edwards Stadium. Dr. Leavitt enjoys the mountains of northern Utah, especially the family deer camp which they have been observing for 60+ years.
Dr. Laura Klar initially studied human medicine in college, but started to feel that something was missing by the time she was finishing up her undergraduate studies. When she and her family headed to Michigan State University for Dr's Matt and Sharon Klar's graduation from veterinary school, a light-bulb went off-maybe veterinary medicine was the perfect fit for Dr. Laura Klar as well! That summer, she started volunteering at a veterinary clinic and hasn't looked back since. Though born in Utah, Dr. Klar has spent most of her time living in the Midwest. She attended Northern Michigan University in Marquette, Michigan for her undergraduate and graduate studies before earning her Doctorate of Veterinary Medicine at Michigan State University in 2004.
After two years of practicing in the Los Angeles area after graduation, Dr. Klar moved back to Michigan with her husband in 2006 and practiced at the Animal Medical Center of Marquette until 2020. She is excited to be back in Utah again, working with her family's practice and learning and exploring this beautiful scenic area. Dr Laura Klar's medical interests include internal medicine, dermatology, oncology, wellness and senior pet care. She is a Fear Free Certified veterinarian and a dedicated feline enthusiast (aka "crazy cat person"). Above all, she enjoys building lasting relationships with her clientele and taking care of their furry family members from the pediatric to geriatric life stages, and in between. In her time away from work, Dr. Laura Klar enjoys reading, hiking and spending time in the great outdoors with her husband, Peter; playing tennis, shopping, traveling, and trying new ethnic recipes. Her furry family includes Jules, a Boxer and kitties Zoom and Giselle.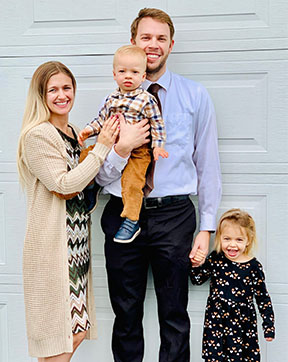 Dr. Shane Richardson is originally from Tooele, Utah. As a child he remembers watching as the local veterinarian repaired his injured dog's leg in the middle of the night and then thinking to himself, "This is what I want to do!" He was thrilled to have one of his first real veterinary jobs right here at Burch Creek Animal Hospital as a veterinary technician. He later went on to graduate from Utah State University summa cum laude in 2018 (Go Aggies!!!), followed by receiving his Doctor of Veterinary Medicine in 2022 from the USU-Washington State University program. Currently, Dr. Richardson's interests include surgery, diagnostic imaging (ultrasound, x-rays), dentistry, and preventative medicine, but he is always seeking to learn new and up-to-date aspects of veterinary medicine. When away from the hospital, Shane can be found hiking, skiing, camping, reading, listening or playing music, or exploring and enjoying time with his wife and their two children. Dr. Richardson has a calm demeanor and appreciates interacting with clients with respect and humor.
Dr. Richardson believes animals form a special part of our families and his goal is to provide your loved ones with the most happy and healthy lives possible.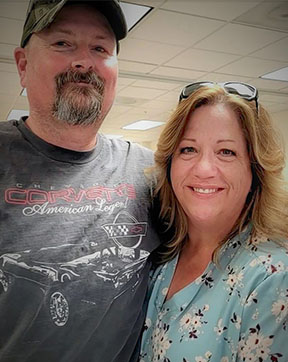 Dara Stanley was born in Idaho Falls, Idaho. She moved to Utah in the summer of 1988. Here she met her husband and together they raised two beautiful daughters, who are now married. She loves every second she gets to spend with her grand kids! Dara has worked in various jobs as a lead receptionist and assistant manager. She joined the Burch Creek team on January 30th, 2014 as a receptionist. She has since worked her way up to be the practice manager. She is grateful for the team she works with and hopes to always do her best for them. Dara enjoys spending time with her family, scrap booking, camping, riding at the dunes, snowmobiling, and going to Bear Lake.
Client Care Representatives do more than just schedule appointments, they ensure you and your pets feel prepared and important. You can always count on a warm welcome from our Client Care team when you and
​your pets come visit us.
Our Patient Care Team loves your animal like their own! Our veterinary technicians are trained and educated to support the doctors by assisting with surgery, laboratory procedures, radiography, anesthesiology, treatment, nursing, and client education.